Competency-based teaching and curriculum
Welcome! This UNIPS module will introduce you to the theories and practices of competency-based teaching. The fundamental purpose of the module is to help university teachers and doctoral students to develop their pedagogical expertise further.
LEARNING OUTCOMES
After this module, you should be able to:
Develop your teaching according to the principals of competency-based teaching
Understand the meaning of learning outcomes as a part of copetency-based curriculum
Recognise, what subject specific and generic competences student are supposed to learn during your course
CONTENTS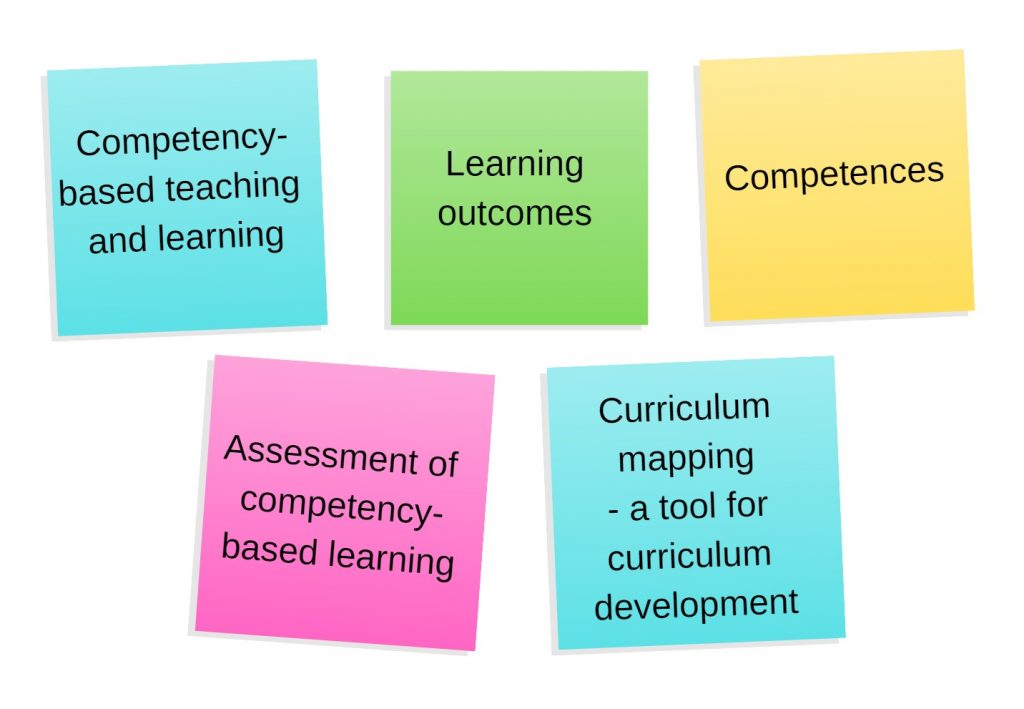 The learning materials of this module consists of three learning videos, a set of reading materials and relevant articles. All these materials can be found here below and they are open for self-education.
LEARNING VIDEOS

The following videos will familiarize you with the following concepts: (1) Learning outcomes, (2) Competences and (3) Curriculum mapping as a tool for curriculum development.
Tip! If you want to watch the video in full screen, click the "Youtube" or "Fullscreen" symbol. These can be found in the lower right corner of the video.
LEARNING MATERIALS
The following learning materials will familiarize you with the following concepts: (1) Assessment in competency-based learning and (2) Competency-based teaching and learning.
Tip! These learning materials can be found here below in the images with interactive hotspots. To go through the materials press a hotspot and a popup containing pictures and text is displayed. If the text is too small for you to read, click the "Fullscreen" symbol, that can be found in the upper right corner of the image.
LEARNING TASKS FOR SELF-STUDY

These learning tasks will be published here soon!
Contact your own University for information regarding guided studies based on the materials.
This one credit module will be piloted in Tampere University of Technology (TUT) during autumn 2018. The successful completion of this course requires that you study the learning materials and do the tasks, that are determined by the university. Further details about the tasks and how to study this module can be found in TUT's Moodle, which we are going to use as the second learning platform of this module.
THE MODULE CREATED BY UNIPS
Content: Sara Selänne, Tampere University; Eila Pajarre, Tampere University & Mari Murtonen, University of Turku

This work is licensed under a Creative Commons Attribution-ShareAlike 4.0 International License.